WELCOME
Spencer Sheehan
Sheehan & Associates, P.C.
Class action lawsuits are an important part of our legal system. All citizens should have the right to band together and settle grievances with bigger companies.
                               Attorney Sheehan on CBS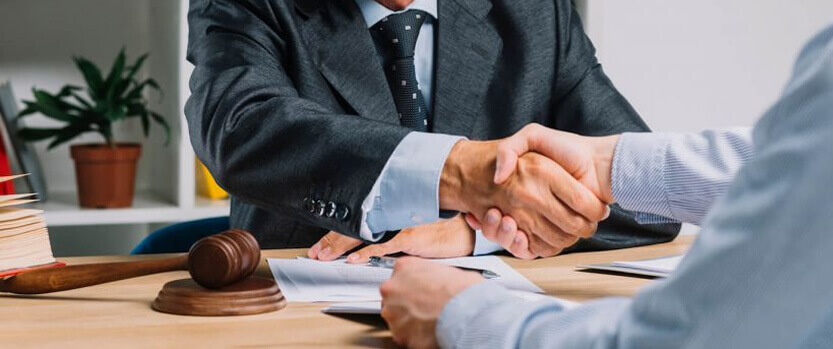 Consumer Class Actions
Consumer Class Actions can allow lots of people who suffered a small amount of harm to join together to level the playing field. Think about it – if you buy a defective toaster oven for $40 and the company refuses to fix it or give you a new one, it's often impractical to hire a lawyer to protect your rights. It's also not likely to hire a lawyer to represent you on a contingency basis, because the most you would likely recover would be the value of the toaster.
But if there are hundreds of thousands of people who bought the same toaster and experienced a defective product, a class action lawyer might be the right fit. A class action lawsuit lets you, the consumer, join together with all the other folks out there that suffered the same problem.
CLASS ACTION LAW
Defective Electronic Devices
Failure to Honor Warranties on Product
Failure to Cancel Services or Subscriptions
False & Misleading Retail Sales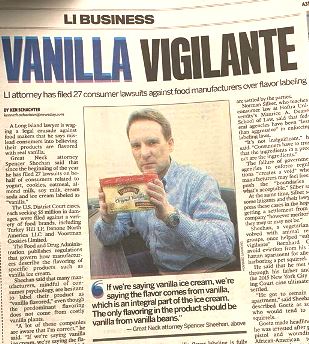 This Lawyer Has Filed 27 Lawsuits Against Food Companies Over 'Vanilla' Flavoring
Vanilla. To some it is the most basic flavor available, in need of spicing up with the help of chocolate, strawberry, or caramel. To others, it is perfect on its own. To Long Island attorney Spencer Sheehan, "vanilla" means dollar signs. The attorney, from Great Neck, New York, told local outlet Newsday that he had […]
Contact Us
FREE CONSULTATION